BOOM Solar PCU with LED Screen
The economical yet technically advanced BOOM Solar PCU with technology from Germany and Taiwan combines the functions of a solar inverter and UPS, and completely cancels the need to maintain separate power back up systems for powering equipments and computers.
Powered by Smarten's solar panels, the BOOM Solar PCU provides a power saving of 30%, and charges at even low voltages like 90V. With a 10ms changeover time, triple protection and an 88% system efficiency, BOOM helps you to enjoy continuous power even during extended power cuts, and makes you lesser dependent on the power grid.
Available Range: 700VA to 2050VA
Operating Input AC Voltage 90-290V.
Smart charging even during low voltage 90V.
Max supported panel power: 12V upto 500 Wp.
Input Voltage Range (VOC) – 15-25V.
In built 25Amp advance PWM based Solar charge controller.
User friendly LED display.
UPS & WUPS selectable switch for IT load.
Supports single battery.
Recover deep discharge battery even Zero volt zero gravity.
24 Month Warranty.
Sine wave output for safety of your sensitive appliances and noiseless operations.
Battery type selector to configure charging currents as per connected battery.\
Complete protection from back feed and phase to phase supply.
Solar PCU BOOM 700VA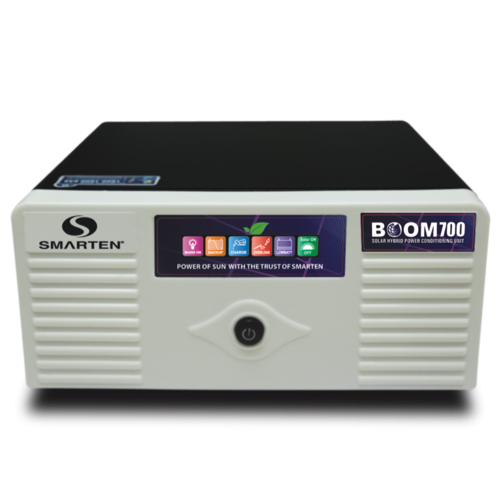 Solar PCU BOOM 700VA
Solar PCU BOOM 900VA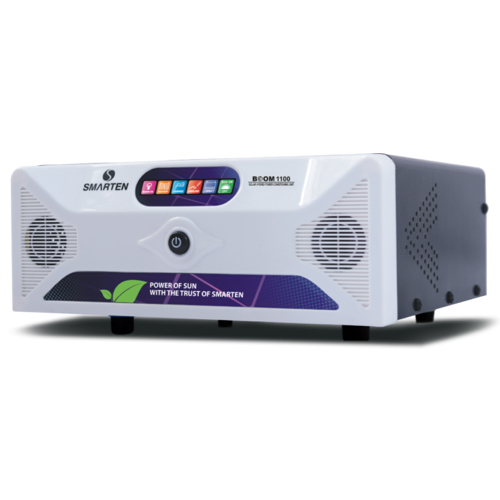 Solar PCU BOOM 1100VA
Solar PCU BOOM 1100VA
Solar PCU BOOM 2000VA
Solar PCU BOOM 2000VA
Solar PCU BOOM 2050VA