India's Inverter Series which is need of every household!
The technically advanced BRAVO Home UPS operates on mains and supplies power while charging the battery when Mains supply is available. In case of a power outage, Bravo transfers the entire load to its optimally charged battery and supplies high quality AC power.
Apart from the highest quality components and engineering, what makes Bravo special is the inbuilt stabilizer and charger. With Bravo there is no need to purchase an additional voltage stabilizer, or a charger for charge recovery in case the battery is exhausted. This is why it is becoming the most popular sine-wave UPS in the market.
Available Range: 900 VA/1050 VA/ 1100 VA / 2000 VA / 3500 VA/ 5250 VA
24 Month Warranty.
Sine Wave Inverter
Smart charging even during low voltage 90V.
Supports a wide battery range, i.e. Flat Plate, Tubular & VRLA (SMF)
Recover deep discharge battery even Zero volt zero gravity.
Bravo HKVA Inverters can run heavy loads like AC, Geyser, Petrol Pumps, Photocopiers, Dental Chairs etc., depending on their capacity (please check the inverter capacity and your power requirement)
Sine wave output for safety of your sensitive appliances and noiseless operations.
Comprehensive protection against short-circuit, reverse polarity, battery over-charge, deep-discharge etc.
Big LCD Display to easily understand status of mains availability, battery status, etc.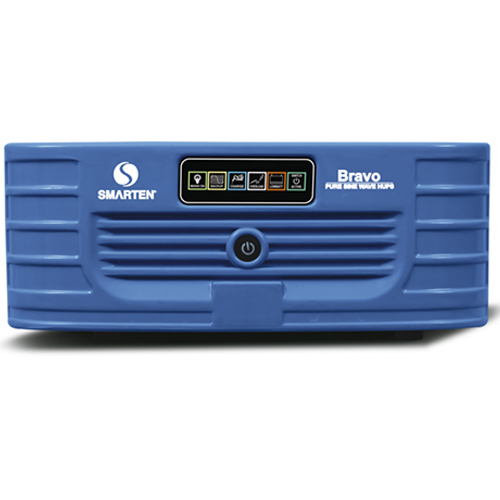 Home UPS BRAVO 1050/12V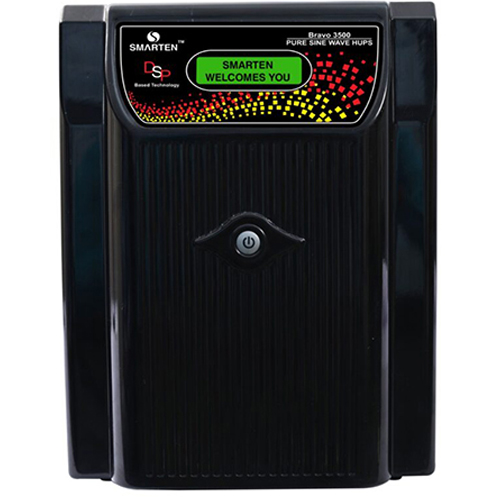 Home UPS BRAVO 3500VA/48V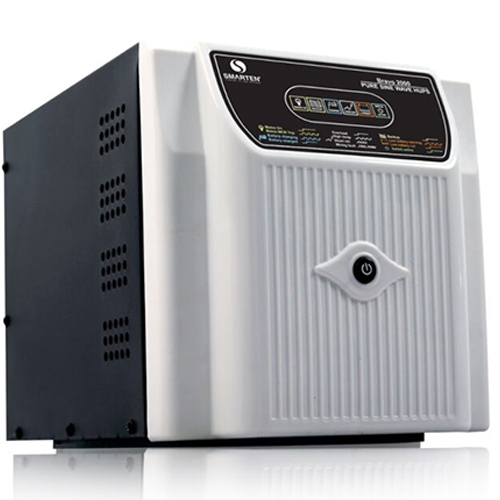 Home UPS BRAVO 2000/24V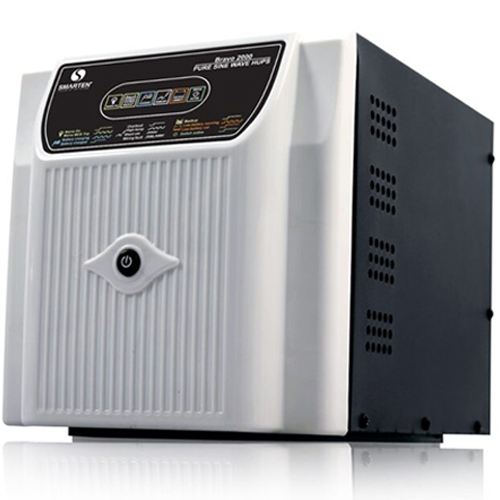 Home UPS BRAVO 2000/24V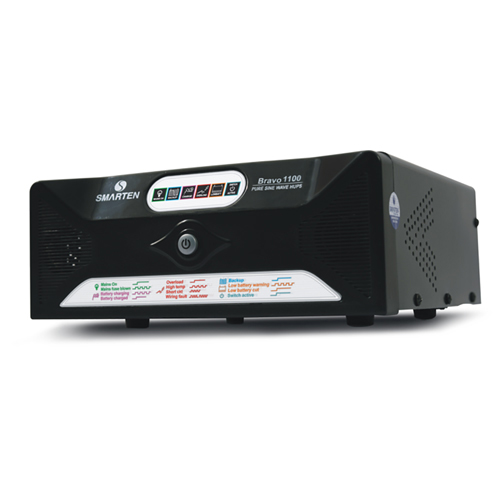 Home UPS BRAVO 1100/12V