Superb Solar PCU with LCD Screen
Made with high grade quality, technically advanced Superb Solar PCU is an innovative solar inverter that gives you the joy of uninterrupted power supply. It's is packed with exciting features like LCD Screen, Advanced DSP Controller and more.
Backed by Smarten's impeccable solar panels, the Superb PCU is 30% more efficient than usual PCUs. It comes with 4 levels of battery's depth of discharge options for your different power requirements. With low voltages charging, 10 ms changeover time and triple protection, it completely cancels the need to maintain separate power back up system for powering equipment.
Available Range: 1100VA to 10KVA
Supports single battery.
Advanced DSP control technology.
30 % more efficient MPPT Solar Charge Controller.
Operating Input AC Voltage 90-290V.
Smart charging even during low voltage 90V.
DOD, can set four battery discharge levels. (20%, 30%, 40%, 50%)
Grid charging enable/disable option for reduced electricity bill.
Preference to Solar Power over Grid Power.
Supports a wide battery range, i.e. Flat Plate, Tubular & VRLA (SMF)
Recover deep discharge battery even Zero volt zero gravity.
SUPERB PCU can run heavy loads like 1HP Submersible, Photocopiers, Refrigerator, washing machine etc., depending on their capacity (please check the inverter capacity and your power requirement)
UPS & WUPS selectable switch for IT load.
24 Month Warranty.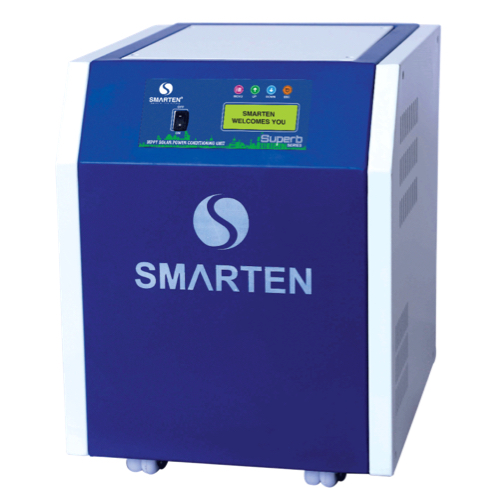 Solar PCU SUPERB 7.5KVA/96V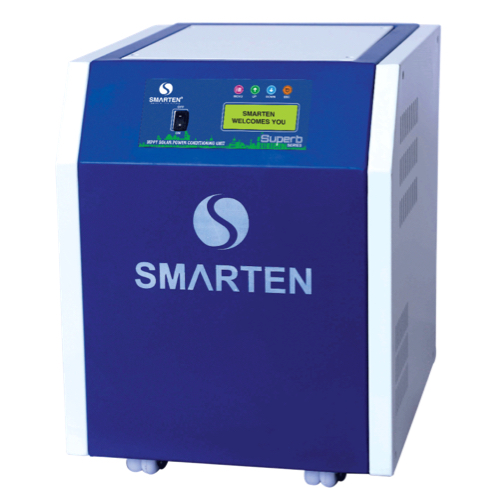 Solar PCU SUPERB 5.2KVA/48V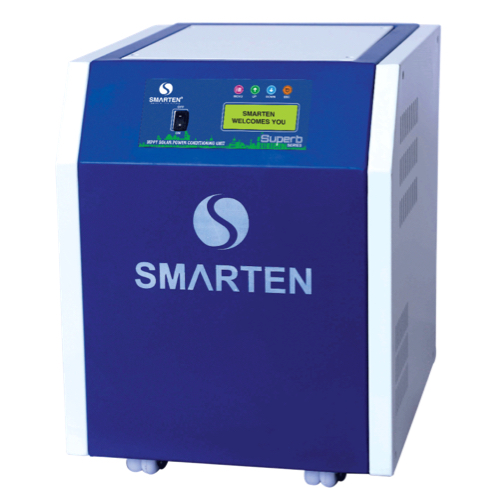 Solar PCU SUPERB 4KVA/48V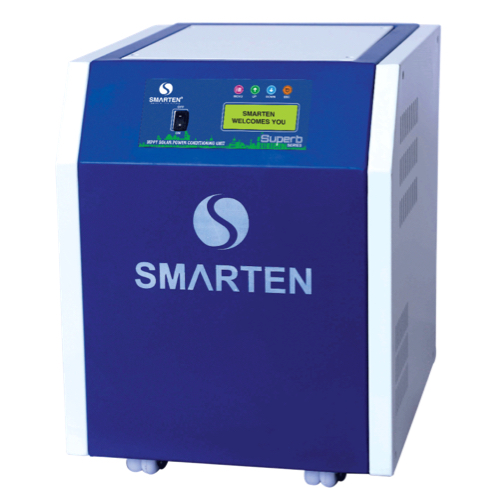 Solar PCU SUPERB 6KVA/72V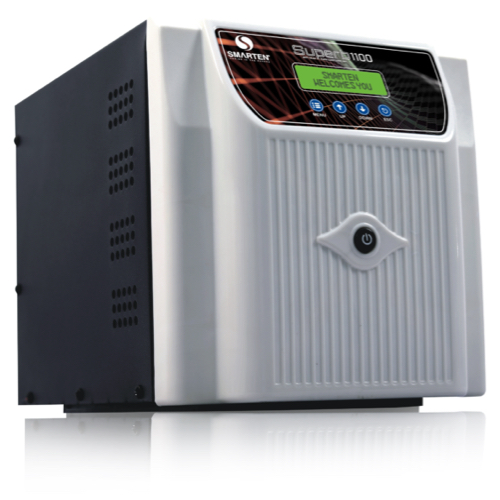 Solar PCU SUPERB 2500VA/24V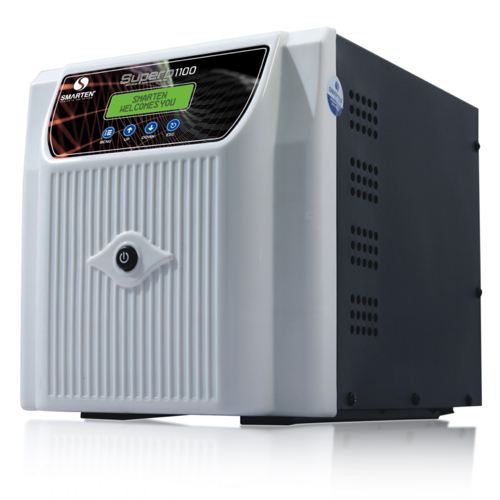 Solar PCU SUPERB 1100VA/12V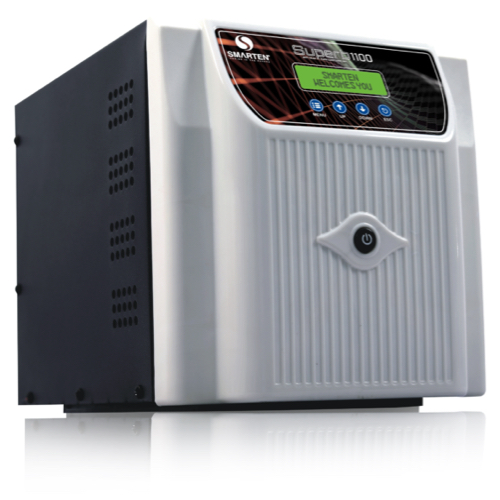 Solar PCU SUPERB 1100VA/12V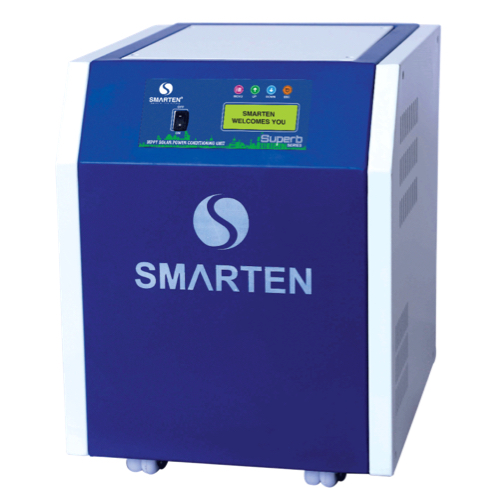 Solar PCU SUPERB 15KVA/180V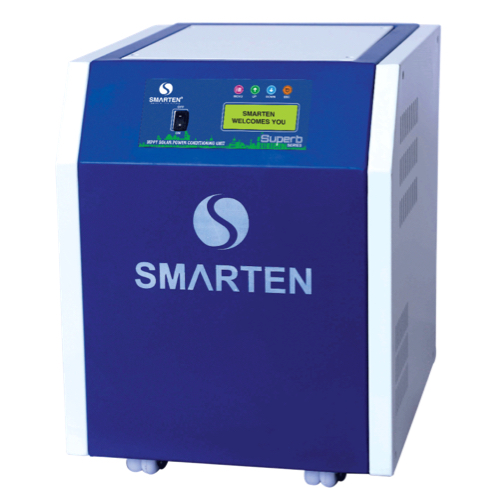 Solar PCU SUPERB 10KVA/120V
Solar PCU SUPERB 3075